Welcome to my world, where the energetic realm is as real as the air we breathe. Before the internet, before there were any guidelines, I was already on my own unique pathway, the "Etheric Highway," where I do most of my energetic work.
My journey has been anything but smooth, filled with bumps and turns that have led me to where I am today. Unlike most people, I never had high corporate ideals or college aspirations. Instead, I sensed, saw, heard, and felt the outer world influencing my inner being, leading me to explore the energy world beyond what's considered "normal."
My guru, "Excalibur," and I quickly envisioned a future where we could assist others with their healing. But the first few years were an exploration of all things energetic, where I discovered the modernized shaman from the ancient world, Malidoma Patrice Some, who guided me further along my path.
Now, I am a holistic medium, bridging the gap between the physical and energetic world. I believe that everything that happens to us is actually for us, even the mixed up, messed up steps we take along the way. And through my experiences, I can help others understand their own journey.
Are you ready to come off the roof and join me on this journey of self-discovery and healing? Let's explore the energetic realm together and see where it takes us.
Unlock Your Full Potential and Discover the Power of Healing
Do you ever feel like something is holding you back from achieving your dreams and living your true purpose? Are you ready to tap into your inner power and unleash your full potential? If so, you're in the right place.
As someone who has spent years exploring the world of energy and spirit, I know firsthand the power of healing and how it can unlock our true potential. That's why I've created a unique learning curve that will help you connect with the unseen world, identify your unique talents, gifts, and life purpose, and build a path to promote your unique being with purpose.
I've designed a corridor exclusively for where you are at now, providing you with the guidance and support you need to unleash your true potential and wake up every day excited to continue and share your journey. With my proven tools and techniques, you can overcome any obstacle and tap into the power within you.
The most amazing thing of all? When you unlock your full potential and live your true purpose, you'll discover a sense of fulfillment and joy that you never thought possible. So, are you ready to take the first step towards a more fulfilling life? Let's connect and get started today.
Unlock Your Inner Power, Embrace Your Unique Self, and Change Your Future's Energy Today
Are you ready to take charge of your own healing journey and transform your life? Look no further than my corridor of healing, where I offer "how-to" guides and tools that have worked for me and can work for you too.
Discover the power of optimizing your time and creating a venue for your own "me"-ality, and unlock your true potential. You are your own healer, and I'm here to assist you on that journey, helping you to connect with the unseen world and identify your unique talents, gifts, and life purpose.
But that's not all. I also specialize in changing lives, igniting passions, and awakening the spirit within you. Ready to make the right changes at the right time with confidence? Let's work together to create an escape plan for a more fulfilling life and take your big stand to get real with your energy.
Don't settle for a mediocre life. Let's unlock your inner power, embrace your unique self, and change your future's energy today.
Musing with Tonya Dee: A Magical and Transformative Podcast Hosted by a Holistic Shaman, Medium, and Energy Surgeon
Are you seeking to connect with the magic of the universe and discover ancient wisdom within yourself? Look no further than Musing with Tonya Dee, the podcast hosted by a Holistic Shaman, Medium, and Energy Surgeon. I'm Tonya Dee, your guide on this journey, and I bring together various modalities to help you tap into your inner power and achieve clarity and insight.
Join me for transformative discussions that explore the cycles of nature and align your passion with purpose. Through sacred rituals, prescriptions, and offerings, we create a space for connection and transformation. My work with otherworldly beings, including angels, elementals, and the fae, brings a unique and magical perspective to the podcast.
And did you know that my name means "Priceless Fairy Queen" and I love to "Feed the Fae!"? So come along on this magical journey with me and discover the power of the universe within you.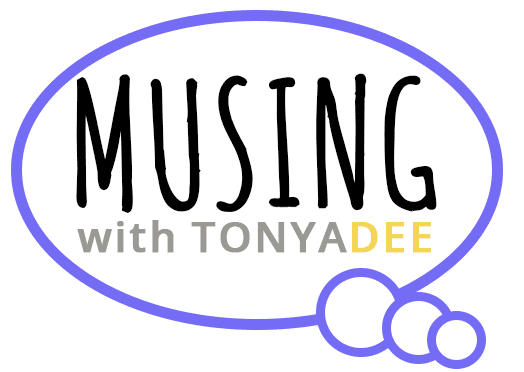 Ways We Can Get Started Together...
Not sure if this approach is right for you? Fill out Form Below to have Access to the Corridor Gallery. Full of FREE Offerings, Exercises and Meditations